Shopping Cart
Your Cart is Empty
Thank you for your business!
You should be receiving an order confirmation from Paypal shortly.
Exit Shopping Cart
Clientele Luxury features Brilliant Design ...see the editorial now
Why not sleep under the stars this Spring. We show you how to do this in comfort and style.
Clientele Luxury selects luxury homes for Sale around the USA and highlights several homes in fine detail. An absolute playground of luxury.
Our 2020 Bucket list on where to Travel this year.
*as of 3/2020 Covid-19 may be effecting some of these areas please travel with caution
Clientele Luxury has searched for Vacation destination Homes for the most discerning buyers
Clientele Luxury has searched for Homes built with Great Vision
Clientele Luxury has searched for Winter Destinations to enjoy such as this exciting Resort in Finland.
Clientele Luxury has searched for homes among the best in the world for your next Family or Corporate Retreat. See our 26 Pages of World- Class Vacation Homes...
Exclusive look inside the Ultra Luxury Yacht Bacchus.
Exploring The Western Mediterranean
With Fraser Yachts. see now
Design Article- Shades Of Blue
Create Creative Spaces
Creating Creative Spaces with Interior Designer Stephanie Kraus-
"Shades of Blue "
Photo credit: Kyle Born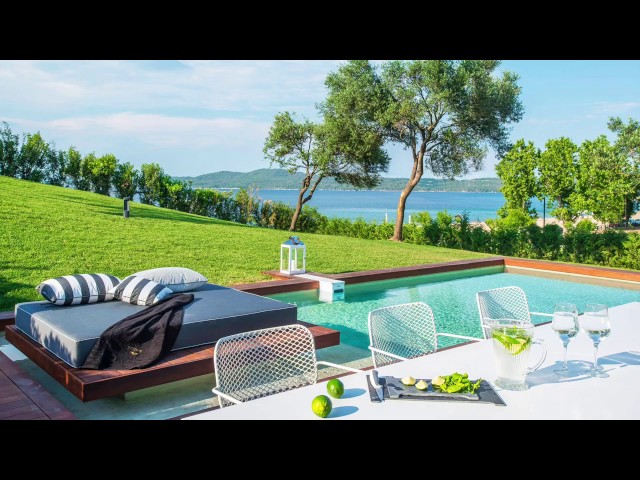 30 Seconds of Luxury- Watch Now
Haggerstone Island
Located in the remote region of Far North Queensland, Haggerstone Island sits as a small paradise among the colorful corals and the Northern Great Barrier Reef's untouched waters.
In the world of luxury travel, certain things are a given—lavish accommodation, extensive amenities, and excellent service. But, for Lauren Berger, the hospitality offered to guests of the Lauren Berger Collection goes far beyond this.
"This is not just my business, it's my life," she says. "It's my world, it's what I do. If I only had a day to live, I would spend that day taking care of my guests."
With around 300 select and luxurious properties in more than 20 countries and islands worldwide, Lauren prides herself on finding the perfect home for each guest; homes that are not only elegant and sophisticated but also the perfect fit for the guests staying there.
Clientele Luxury has selected a group of Industry Leaders who have established a Wealth of Excellence.
The resort opened in June 2006 and, this summer, has been celebrating its 10th anniversary. The concept pulls from Polynesia's quintessential elements and has shaped the resort's growth. Over its decade in existence, it attracted new restaurants specializing in Polynesian and Asian-influenced dishes, added a spa, and started with a lagoonarium – a central body of water featuring tropical fish – that continues to expand. Now, any trip here takes you to 44 acres of lush landscapes, mostly composed of the same waters and sands you imagine, and the commanding presence of Mt. Otemanu in the background.
Barbados St. James Vacation Property "The Dream"
A luxurious and spacious beachfront villa located in the exclusive neighborhood, 'The Garden', St James, The Dream mixes contemporary, cutting-edge design with Caribbean chic, offering an opportunity to indulge in island living at its absolute finest. The comfort, facilities and staff offer a lifestyle and holiday experience unparalleled on the West Coast of Barbados. Set at the end of a private drive, The Dream offers a quiet and tranquil retreat whilst still within easy reach of the West Coast's top amenities, including world-famous restaurants such as 'The Cliff', chic boutiques, trendy night spots and of course a selection of competition golf courses.
/